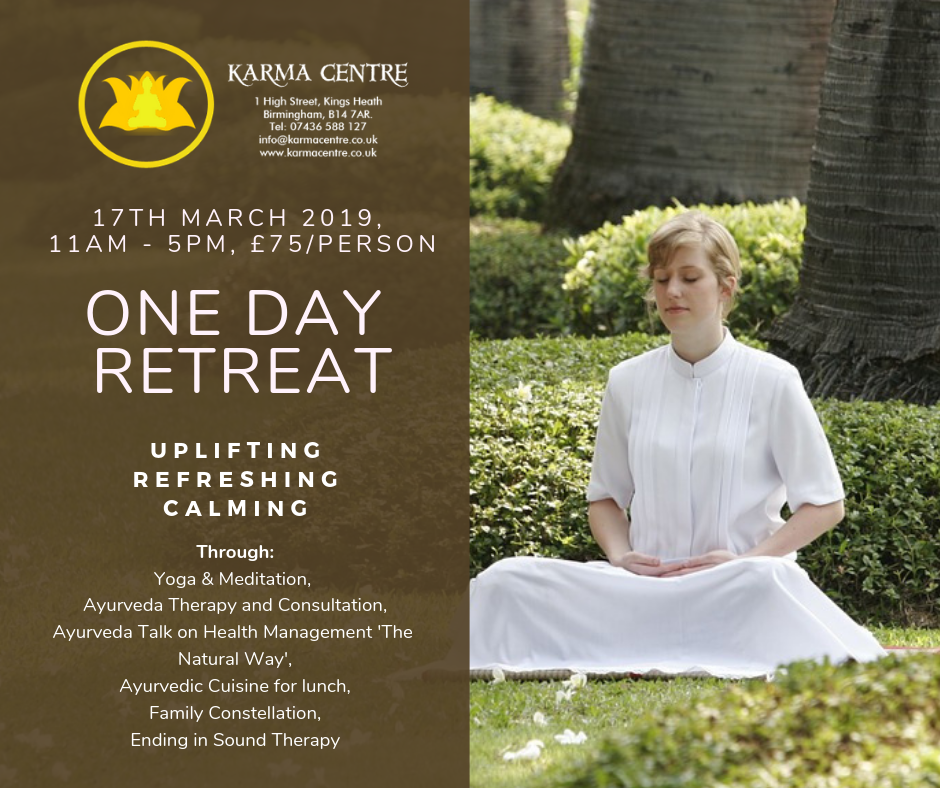 If you want to get away from the hustle and bustle of daily life but you can't go anywhere too far then our One Day Retreat near Birmingham City Centre is perfect for you.
Starting at 10am to 5pm the One Day Retreat at the Karma Centre is a way for you to learn about Ayurveda, relaxation techniques, improve your wellbeing and diet, and build on the positive energy all around you.
Spaces are limited to 8 people so please sign up by 3rd March latest to avoid any disappointment. We have a special offer currently on save £25 if you book today – prices are only £75 per person.