The Tree of Life festival is about inspiration, wellbeing and vitality, we were very proud to represent Ayurveda and Yoga amongst other holistic therapies and medicines. Based at Beeches Hotel in Selly Oak, Birmingham.
It was a great occasion for the Karma Centre to have a stand and present the Art o Healthy Living and the Healing Benefits of Ayurveda and Yoga, which forms an important part of Indian medicine.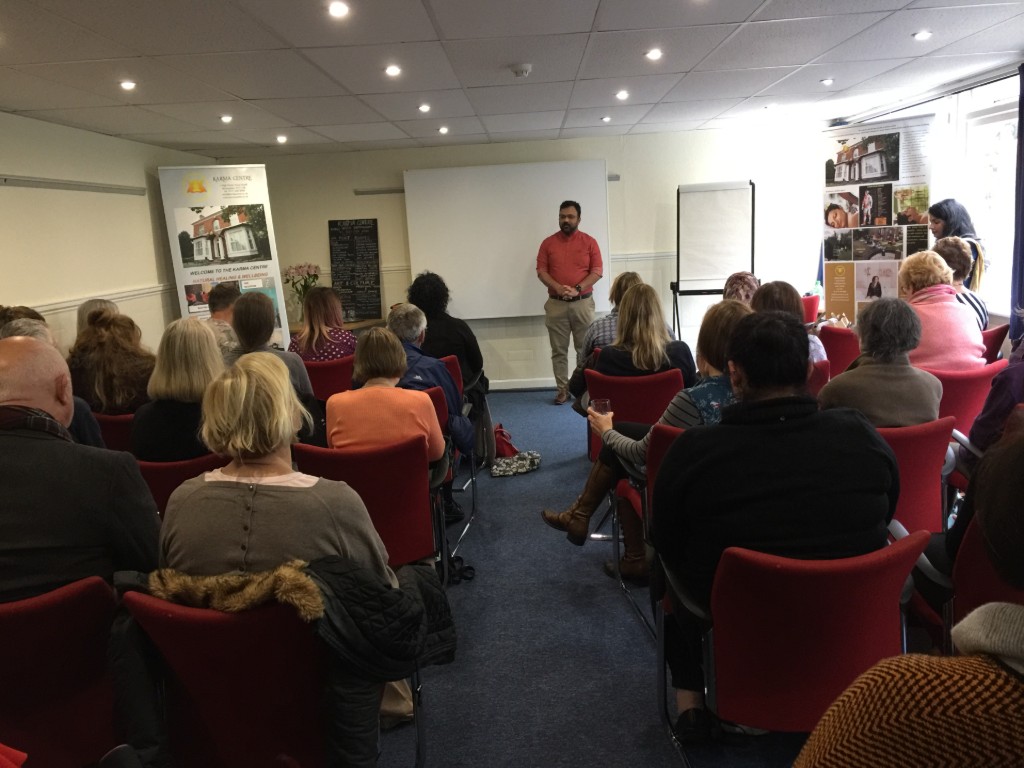 Our team found the whole experience to be very productive, we had several conversations several visitors and various exhibitors who had questions about Kerala Ayurveda and the disciplines of Yoga.
Mary the Centre Manager introduced the Karma Centre as a House of Lifestyle and Healing where Eastern and Western Art of Living and Health management are practised.
Dr Anil covered the concepts of Ayurveda, Dr Shinny talked about the benefits of Ayurveda and Dr Jacob elaborated on the traditional values of Yoga. Many people are aware of Yoga, but Ayurveda is only known to those who have actively explored alternative natural therapies.
We were also joined by Master Satpal who teaches Kundalini Yoga and Dr Daljit Sandhu who practices Psychotherapy and Tai Chi Yoga classes at the Karma Centre.
The Tree of Life festival was a great opportunity to speak to members of the public and find out what they knew about Ayurveda and answer any questions they had. We were able to show that Ayurveda is accessible to everyone regardless of age or background.
If you are interested in Ayurveda please contact us at The Karma Centre, Kings Heath.