Spaces are now available for our new Level 1 Ayurveda course which begins the first week of February. We have had considerable success with our previous classes. If you are looking to learn about Authentic Ayurveda then our level 1 course is a great place to begin.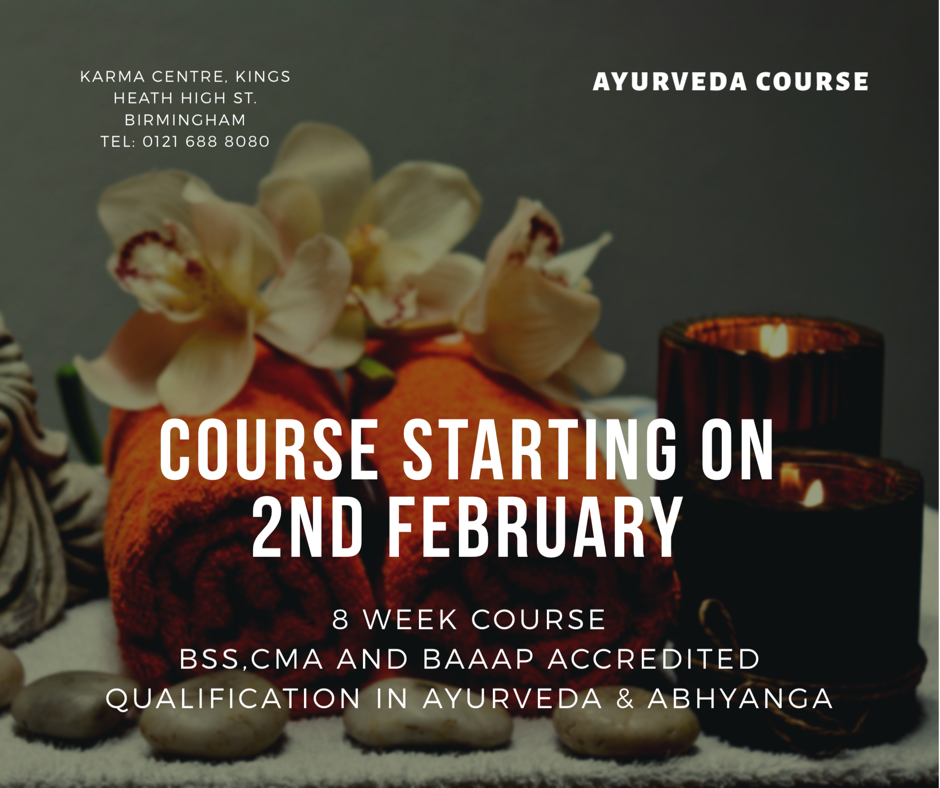 The course covers everything from theory to practical applications and you will learn in a classroom environment with a structured program and syllabus. Our course is fully accredited by the Bharat Samak Sevaj which ensures its quality.
At the end of the course you will be awarded a certificate and who knows what doors it could open. Our previous students have been given the opportunity to work with us on successful completion of the course. Levels 2 and 3 will be open in future and so this level 1 course is the perfect place to begin.
Please contact the Karma Centre to learn more about how to take part. Spaces are limited.