Thank you to all our clients who have remembered us during the lock down and have called after the lock down to see how we managed. Its been rough like most businesses but we are getting by, between the Dangerous Disease and the weather, we are trying to survive.
AYURVEDA is our core service we have 1 lady doctor and 2 male doctors, all qualified from Kerala Universities in South India, each of them with an average of 15 years experience. The Ayurveda Doctors are qualified and experienced in :-
Anxiety, Arthritis, Asthma, Autism Spectrum Disorders, Bells Palsy, Body Aches & Pains, Depression, Diabetes, Digestive problems, Diet Disorders, Eczema, Eye Diseases, Fertility Issues, Fibromyalgia, Frozen Shoulder, Headaches, High blood pressure, Hair Loss, High Cholesterol levels, Inflammations, Insomnia, Irritable Bowel Syndrome, Menopause problems, Migraines, Memory problems, Mental Issues, Obesity, Parkinsons, Paralysis, Pregnancy difficulties, Post and Ante Natal Care, Rheumatoid Arthritis, Sciatica, Skin Diseases, Stress, Stroke, Tinnitus…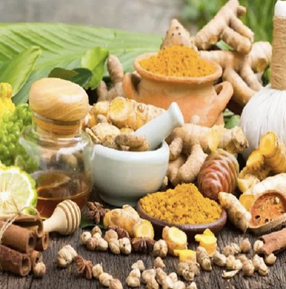 HOW CAN AYURVEDA HELP TO PROTECT AGAINST DANGEROUS DISEASES
Every year Bacteria and Viruses attack us, these microorganisms can be good or bad, the very bad ones can be killers. We all want to be healthy, this can only happen if we have a robust immunity.
According to Ayurveda, strong immunity is a product of good digestion, strong agni (the metabolic fire), quality liver functioning, and a balanced endocrine system (which includes appropriately balanced hormones).
Ayurveda advocates a 3 plan focus to enhance immunity: 1.Satmya -suitable diet, 2.Vyayama – exercise, 3.Rasayana -Rejuvenation. We conduct workshops on how to build up your Natural Immunity.
We are offering Workshops on Dangerous Diseases and Building Natural Immunity as a Defence. To find out more Contact us on 0121 7777007/6888080 for our course commencing November 2020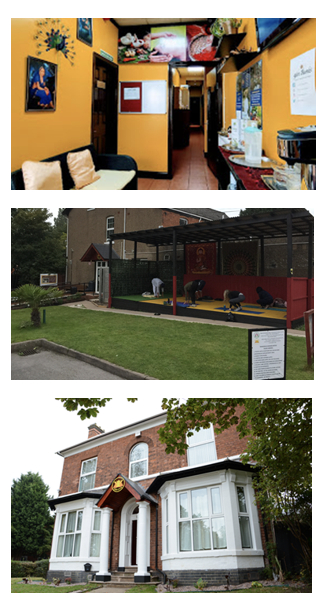 Our centres began to feel the impact of Covid 19 from about the beginning of March, we were eventually forced to shut down on 23/03/2020. We were able to assist some of our clients by giving advice over the phone during lockdown.
Our Sparkhill Clinic has water damage and also needs to be Covid Proofed. We have developed the grounds at Karma Centre exercises, yoga, Tai Chi etc We have now Covid proofed the Karma Centre and retrained staff to work using PPE. All our staff are being employed on a part-time basis at the Karma Centre.We are booking in at the Karma Centre where the private Car Park and gardens will help make our clients feel more comfortable and safe.
OUR PRICES HAVE INCREASED – each therapy needs the room sanitised after and left so we cant use the room immediately. We loose therapy times and have to pay for additional cleaning. Our clients are required to bring 2 of their own bath towels.We are undertaking all the measures recommended to make our centres SAFE FOR OUR CLIENTS AND STAFF.
PLEASE CONTACT US ON 0121 777 7007 OR 0121 688 8080 between 11.30am and 4.30pm for bookings. Deposits are required.
We have Rooms to hire at our centres at Kings Heath and Sparkhill, Our Karma Gardens are available for sporting activities and small events when permitted.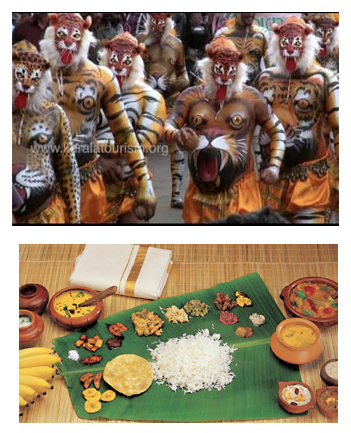 Onam is a harvest festival celebrated by our people from Kerala, India.
According to our legends, the festival is celebrated to commemorate King Mahabali, whose spirit is said to visit Kerala at the time of Onam.
Sadly, this year Onam festivities in Kerala have been cancelled as the state is in lock down. It's also very low key in the UK. Sadhya is a feast of Kerala origin and of importance to all Malayalis, consisting of a variety of traditional vegetarian dishes usually served on a banana leaf in Kerala as lunch.
Sadhya means banquet in Malayalam. Sadhya is typically served as a traditional dish for Onam, the state festival of Kerala. Most of these dishes are very healthy.