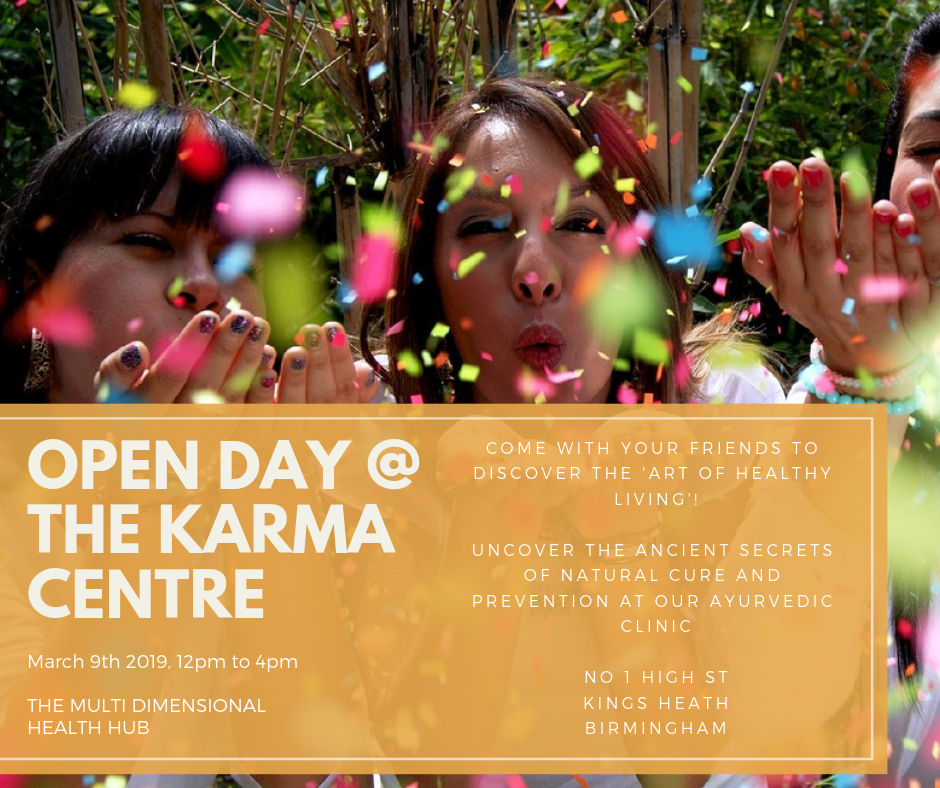 Put March 9th into your diary and pop into the Karma Centre for our next Open Day.
If you are looking for alternative and holistic therapies, to develop your inner peace and sense of calm, or take part in our many classes such as Yoga, Ayurveda and Om Chanting it's a great opportunity to find out more.
Come and have a look for yourself at our exclusive rooms for Yoga, beauty and therapies. Management and staff will be on hand to answer any questions you may have and book you in for a consultation.